Risk management is the process of tackling risks that could adversely affect your business. Risks can be external as well as internal. Any business, regardless of its industry or size, could encounter a risk. It can have a significant impact on business activities. Risks could affect the long-term stability of any business. For this reason, today we're going to explore what is risk management and how to create an effective risk management plan.
Let's dive deep into it!
What is Risk Management?
It is the process to get ready for any unfavourable conditions that could negatively impact the business assets and expenses. Many businesses prefer to consult an accountant or risk manager to mitigate the financial risk they may possibly face. To combat those risks, businesses need to prepare a risk management plan before starting their business venture.
Major Risks Faced By Businesses:
A pre-planned strategy could be useful for identifying risks that might be damaging to a business. You, as a business owner, need to know the five major risks that your business may face: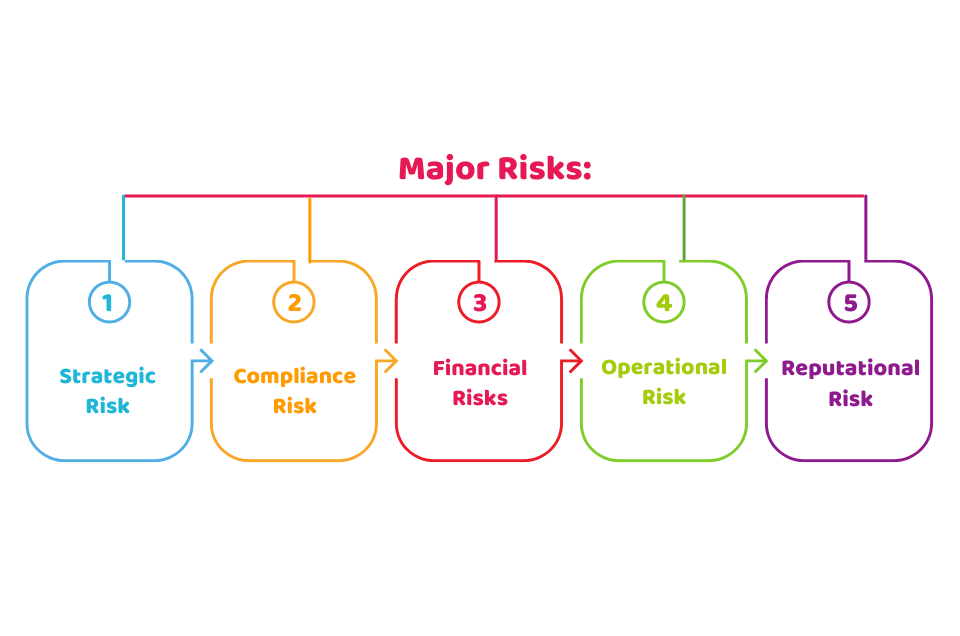 Strategic Risk
Compliance Risk
Financial Risks
Operational Risk
Reputational Risk
Steps to Create a Risk Management Plan:
You need to follow the four steps to effectively deal with the risk that your business might face:
1) Identify:
Identifying the risk is the foremost step in risk management. You can do it by brainstorming, along with your team members and can list down the risks that your business is likely going to face. After identification, write them down in a risk register and categorize them accordingly.
Our accountants can provide you with expert advice to counter risks by preparing a risk management plan. Get in touch with us now!
2) Analyze:
After identifying the risk, analyze it. You can do it by using the two factors. The first one is the likelihood of its occurrence and the second one is the impact it leaves on your business. A matrix can provide you with a clear idea of what are the risks and what impact they're going to leave on your business.
3) Manage:
Managing risks means making a counter-strategy for the risks. You need to build a risk response strategy that is cost-effective and suitable. The most common risk response strategy is to:
Acoid
Mitigate
Transfer
Accept
Escalate
4) Review:
After developing the response strategy, you can build an effective mechanism to block the risk. You need to monitor them to ensure that they are controlled in the early stage. You can also consult your insurance company in this regard to get the coverage plan accordingly.
Quick Sum Up:
To sum up, you have got to know what is risk management, what are its types and how you can create a risk management plan to counter business risks. As there are numerous risks that your business might face, therefore it is essential to invest in risk reduction solutions to save your business capital and to overcome issues that could damage your business growth.
Accounting firms have a team of certified accountants who provide effective risk management solutions for various businesses. 
Feel free to reach out anytime!
Disclaimer: This blog provides general information on risk management.