Do you want to be your own boss? But don't know how to be one? In this short blog, we're going to share some basic steps to follow to be self-employed. Becoming self-employed will be one of the exciting experiences that you'll have. You can enjoy the flexibility of working hours, making your own decisions, and reaping the profits yourself. Let's explore, how to become self employed.
How to Become Self Employed? Steps to follow:
Self-employment should be your ideal choice due to the hundreds of its advantages. There are around 5 million people who are self-employed in the UK. This number is increasing with each passing day. You can be the one with the liberty to manage your business affairs yourself. But this venture can be challenging for many. For this reason, just follow these simple steps to find out how to become self employed.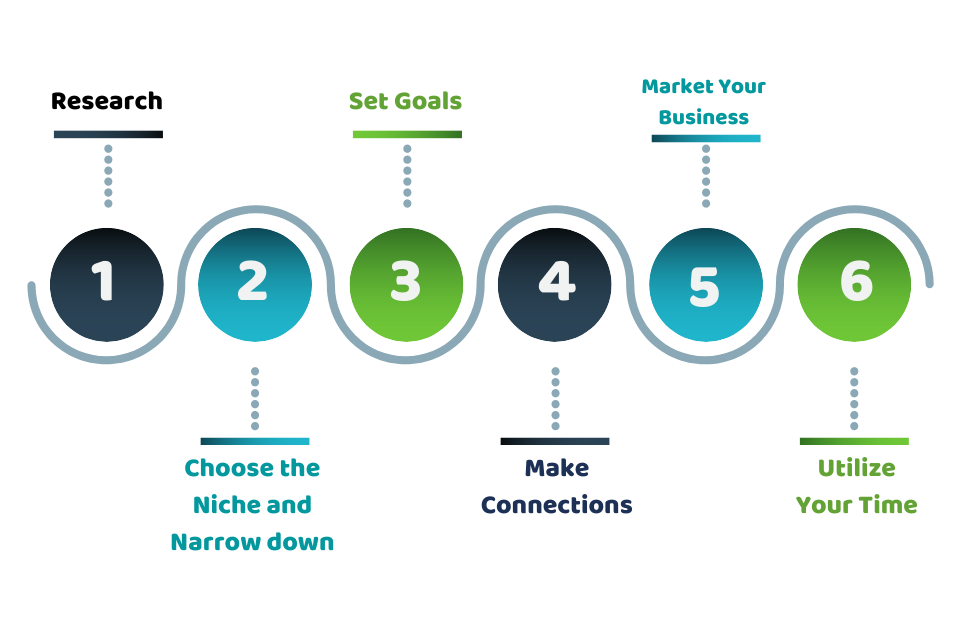 1. Research:
With every new thing, you need to do research to find out space for yourself. In the venture to become self-employed, many people fall due to the desire to make something new that makes their job harder. As new product needs more advertisement, more investment and time to convince people to buy. You should collect different ideas, ask your friends and relatives to help you and find out the gap in the market. Choose something that is beneficial and that interests you.
2. Choose the Niche and Narrow down:
With hundreds of industries and jobs, you have to select the one that you like the most. Then, you need to further narrow it down to make it more specific on which you want to work. The more specific you will become, the more opportunities you'll get. By this, you can find your target audience and market easily.
3. Set Goals:
Setting goals will tell you about your progress within a specific time. Your goals can be small and short-term like daily goals and they can be larger goals like the annual goals. If you are selling a book, you'd make a goal to sell  5 thousand books a year as a long-term goal. Or you can set your small target to sell 10 books per day. With time you will be able to achieve the goals before the time.
4. Make Connections:
Like every business, you need to make connections through marketing and advertising. The more connections you make, the more sales you can achieve. You should contact your customers, people around your community, and others. It is advisable to make connections with other businesses, mentors, and communities. As more visible you'll be, the more sales you'll get.
AccountingFirms is the best place to market your accounting services. Register now!
5. Market Your Business:
Marketing is an unavoidable aspect of the business. Without marketing, nobody will come to know about your business, therefore you should market your business properly targeting your potential customers. You can do digital marketing through SEO, social media, content marketing, e-mail marketing, and other marketing tactics to grow your customer base.
6. Utilize Your Time:
Time is the most important thing that you're going to invest in your business. At first, you'd be too busy and you may be unable to manage time properly. But with time, you need to learn the ways to automate your business. Automation saves a lot of your time by saving you from the manual maintenance of daily and repetitive tasks. From automated emails to a scheduled payment, you can do it all by using your time wisely.
Quick Wrap Up:
So you have got the answer to how to become self employed? Though becoming self-employed is challenging, but with hard work, dedication and strong will, you can reap its benefits.
Want to become self employed, register to our website to provide your services as an accountant.
Contact us for further help!