Whether you're a marketing professional or you're just starting out, you can't overlook the importance of an effective marketing strategy to promote and upscale your business. A top-notch marketing strategy demands a lot of toil and creativity. It helps you to fuel the process of buying and selling of your goods and services. So, to get more leads, sales and to maintain a continuous revenue stream, you need to leverage the 4 Ps of marketing model to grow your small business.
So before going into the details. Let's kick off with what are the 4 Ps of Marketing!
Want to get leads and sales? Register now your accounting firm or sell your services at  Accounting Firms. It is the UK's first free comparative website connecting accountants and businesses in a single place!
Understanding The 4 Ps of Marketing
The 4 Ps is the basic marketing concept or model that consists of the four key factors of a marketing strategy. These include: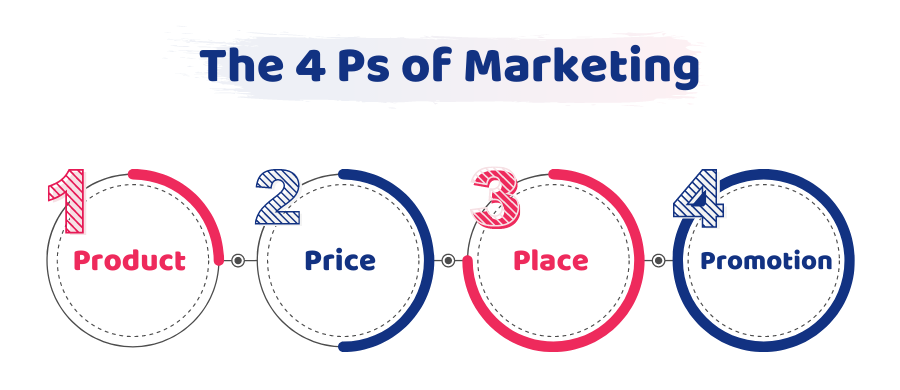 Product
Price
Place
Promotion
This model is also known as a marketing mix that forms a strategy to get higher sales, but it is not that easy as it seems. Let's delve into the details to find out how you can best implement the 4 Ps to get genuine results.
1) Product/Service
The first P is a product that refers to all things or services you offer to your customers. After getting a grasp of your product or service, you need to know:
What makes your product unique?
How is your product better than your competitors?
What is its size, colour, shape, tone and so on?
What your product or service is that no one else is offering?
What is it called?
How can it be branded?
What price it can be to get profit and to suffice the customers' needs?
To identify what makes you stand out from the crowd, you need to do competitor research to know what products (similar to yours) are there in the market and what is the marketing approach of your competitors.
So you need to capture every element of your product or service, its usability, profitability, and how it meets customers' needs.
2) Price
It refers to the cost that you charge from your customers for your service or product. It plays a huge role in attracting potential customers to your business. So you need to consider the following points:
How do you want to be perceived?
Are you selling a luxurious product?
Do you want it to be accessible and affordable to all?
What discounts or packages, you are going to offer?
What your competitors are charging for the same product?
You need to take into account your customers' age, interests and lifestyle whilst deciding the price. Offer the lowest price on which you can make a profit as per the customers' pocket. The price tag is crucial for attracting more customers.
Accounting Firms is the first UK comparison website on accounting and taxation. Here, you can provide your services as an accountant. If you are a business owner, you can hire your nearest accountants at an affordable rate. Just ask your query, we'd love to help you!
3) Place
The place is the location where your customer can find and access your product. Consider these points:
Where your store is located?
How does it look like?
How customers are getting to know about it?
Where are you interacting with your customers (if you provide in-person service)?
By considering these points you can better choose the most appropriate place which is accessible to your clients.
4) Promotion
Once you have got an in-depth understanding of the 3 Ps, now it's the right time to look at the fourth Ps: Promotion. It refers to the process that you opt to promote and advertise your product and service. There are multiple channels to do it but choosing the best one as per your business needs is of vital importance.
Like, if you are doing an online business, you are more likely to get your customers by promoting it on digital platforms through social media or email marketing. You can also promote them via TV, radio or billboards. When promoting, you need to note:
What time your customers are active?
In which seasons, you get more sales?
Is there any special event that drives more sales?
By doing in-depth research, you can better ascertain the right channel for your marketing. By considering, the other Ps you can understand your audience and find the right promotion tool to drive more leads and sales.
Quick Sum Up
The 4 Ps of marketing may seem simple, but implementing them effectively in your marketing strategy is crucial. This marketing model helps you differentiate your brand from your competitors and makes you stand out from others. We hope, after reading this blog, you have got a better understanding of the 4 Ps in marketing.
If you are an accountant looking for possible leads within a short time, you don't need to search for your clients as we have them already at Accounting firms! Register at accounting firms for free to get leads!
Disclaimer: This blog intends to provide a basic understanding of the four Ps of marketing.