Find and Connect with our Accountants in Esher
Want to set up a business in Esher? Why not? Go for it! Esher welcomes all types of business and is a hub for construction and landscape businesses. If you are looking for an accountant to do your numbers and help your business thrive, our accountants in Esher are the best option. With years of experience and field knowledge, we have assisted many startups and landed them to success.
Why Accounting Firms for Esher Accountants?
Accounting Firms is the UK's instant accountancy and taxation fee comparison website, where you can search, compare profiles, read reviews and sign up with our tax expert and accountants in Esher within a few clicks in under 3 minutes!
Our accountants and tax experts specialise in all sizes of personal, business and corporate accounts and we work with all industries. Once you choose a professional at Accounting Firms, we will reach out to you, understand your business model, analyse your accounts and provide you with a bespoke solution as per your needs.
So, focus more on your business and let us handle your financial burden!
We offer a wide range of services related to finance, including:
Annual accounts
Compliance
CIS (Tax Refund)
Business planning
Payroll and PAYE
Taxation, including VAT
Financial management and reporting
Company registration with relevant authorities
Filing your company and HMRC returns
Limited company formation & self-employed registration
Business start-up advice and helping them set up their structures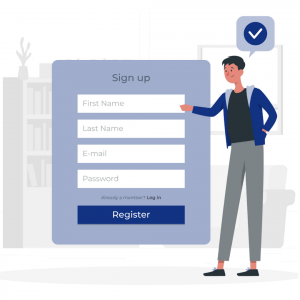 Register today at Accounting Firms!
Accounting Firms allows you to compare qualifications, fees, experience, location and ratings of various accountants in Esher to get the perfect fit for your business. Wait no further to connect with the best tax experts and accountants at Accounting Firms.
We also provide an opportunity for accountants and tax experts to showcase their services internationally. So, register your online shop today and get high-quality leads and clients at a lower price.
Register now in under three minutes!