Onboard Our Chartered Accountants in Brixton To Sort Out Your Finances
If you want to establish a business in the lively and multicultural district of southern London, Brixton, how about getting the services of chartered accountants in Brixton? As establishing a business is never easy, you need to comply with the regulations, and there's a lot of hassle and paperwork involved that makes the process complicated. So, hiring a team to sort out everything is not a bad idea. And, if you're already operating a business and stressed out by its finances, be worry-free and let our accountants and tax experts handle it.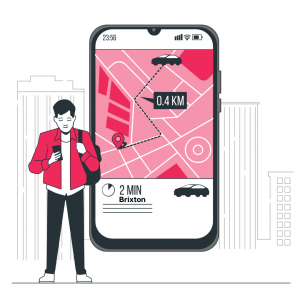 Our qualified accountants in Brixton will help you throughout the process, from company formation to financial management. In addition, our accountants will provide in-depth advice to reduce your tax burden and boost your savings.
Whether you are an individual, startup, landlord or business owner concerned about accounting, bookkeeping, taxes, annual reports, VAT, payroll and so on, we'll take care of all your financial matters. By connecting with our accountants in Brixton at Accounting Firms, you can achieve your business targets within no time. So, register now at Accounting Firms.
We provide a wide range of services, including:
Limited company formation & self-employed registration
Company registration with relevant authorities
Financial management and reporting
Filing your company and HMRC returns
Taxation, including VAT
Payroll and PAYE
Annual accounts
Compliance
CIS (Tax Refund)
Business planning
Business start-up advice and helping them set up their structures
Fixed fee and a number of price plans
Register Today at Accounting Firms to Grow your Business!
Accounting firms is the UK's instant accountancy and taxation fee comparison website, where you can reach out to our qualified accountants, bookkeepers, and tax experts, within a matter of clicks in under 3 minutes and connect with the expert that suits you the most.